The beautiful island of Moorea.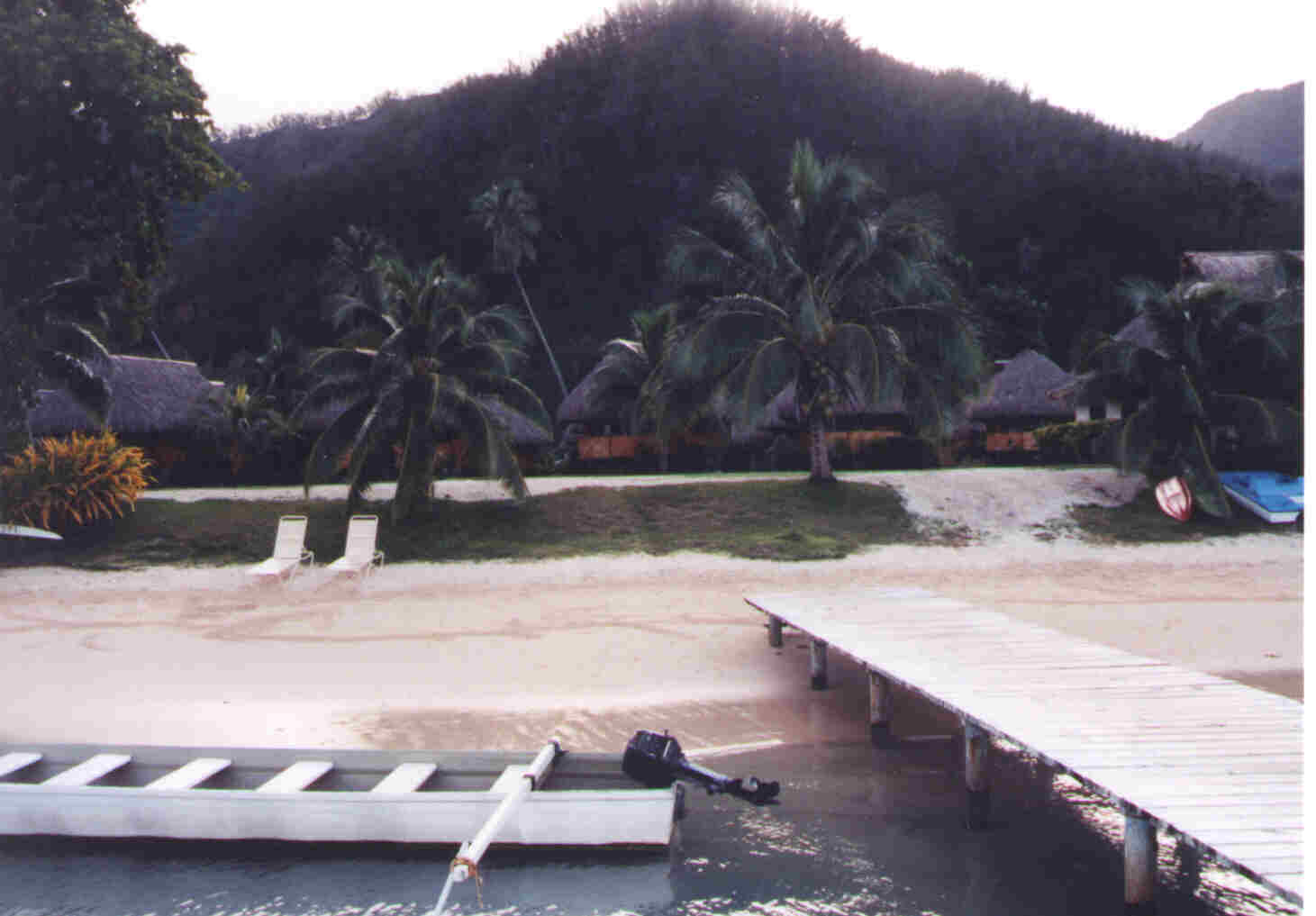 This is the world famous Moorea Village. It is a traditional style hotel. The roof on each individual bungalow is made entirely of palm fronds. In the week that the group stayed at the Moorea Village, only one leak occured. "A beautiful white-sand beach fringes Moorea's smooth transparent blue lagoon and this is the spectacular setting for the Moorea Village Hotel. Built and managed by the Gendron family, the hotel embodies traditional Polynesian hospitality and service."

The hotel facilities include a swimming pool, tennis court, snorkelling equipment, outrigger canoes, bicycles, and a boutique.

---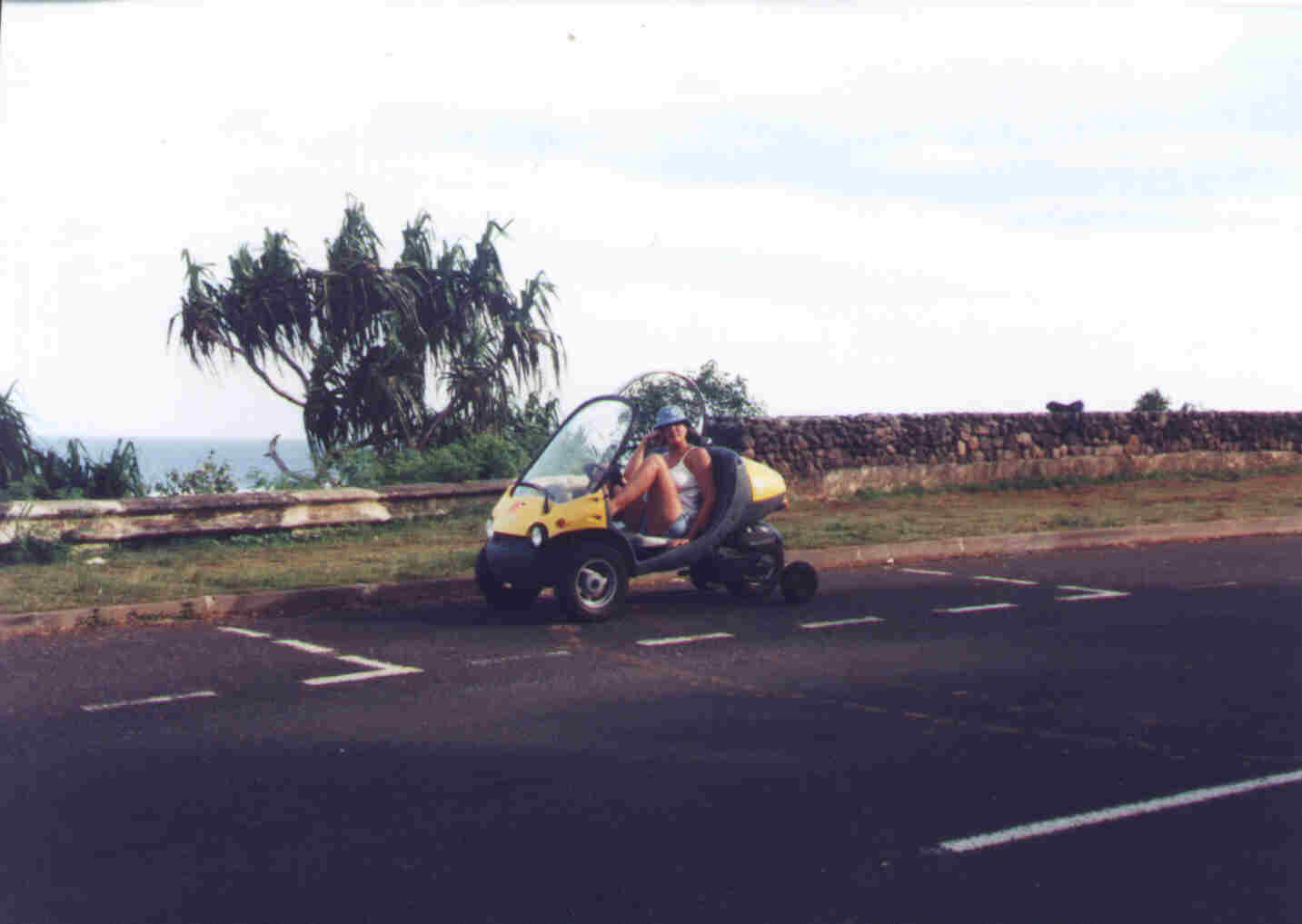 Transportation is plentiful and easy to get on Moorea. There are cars, bikes, and scooters to rent for a couple of hours or for the entire day. The car-like object in the picture is called a funcar. Rental is $40 (U.S.), compared to $45 for a scooter, for four hours. It is $55 for 24 hours. Recommendations would be to wear the seatbelt and to take the corners easy, at least at first.

---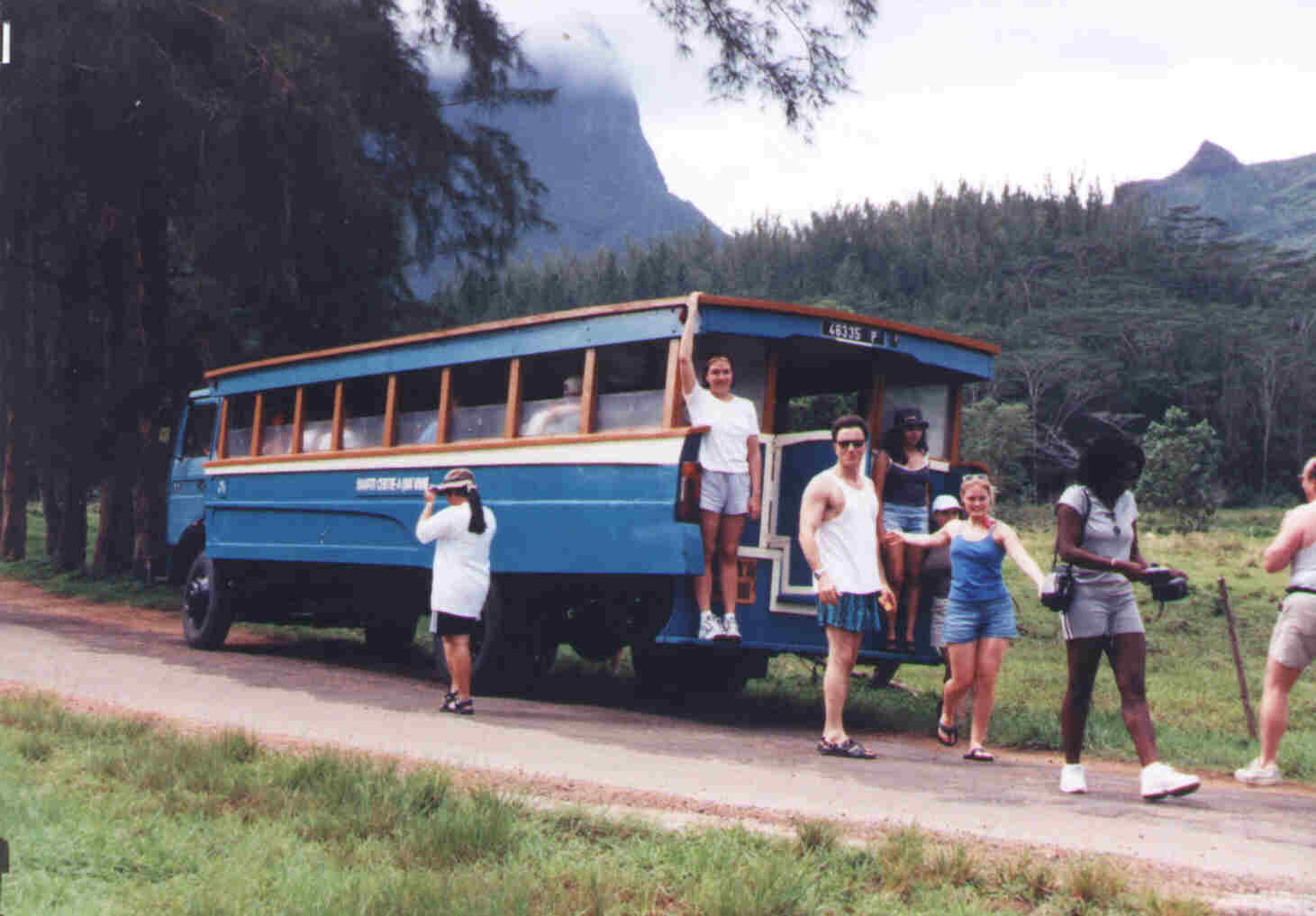 This is the famous "Le Truck." This is the Polynesian public transportation system. Its cheap to ride ($2) and effective.

---
TOP
© copyright 1999 bulldog design