The beautiful island of Moorea.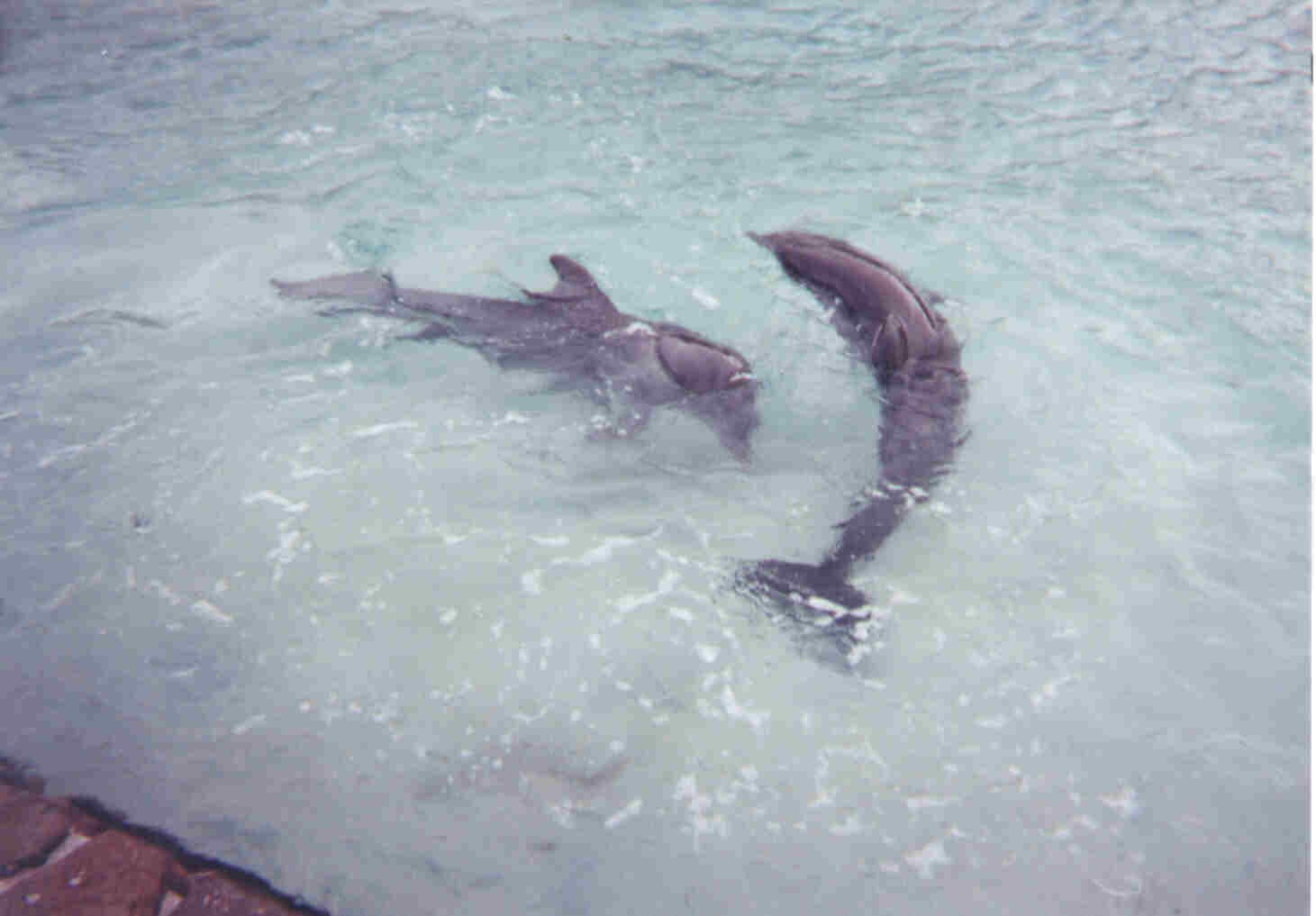 Here are two of the dolphins that are a part of the Dolphin Quest at Moorea's Beachcomber Parkroyal Hotel. Dolphin Quest actually gives you the opportunity to actually communicate with the dolphins. "Dolphin Quest is committed to the conservation of marine mammals and the marine ecosystem through carefully designed, educational public display programs. Participation in a Dolphin Quest encounter helps fund education, research and conservation programs around the world." The website for the Dolphin Quest follows: Dolphin Quest around the world. Other pictures of our encounter can be viewed here.

---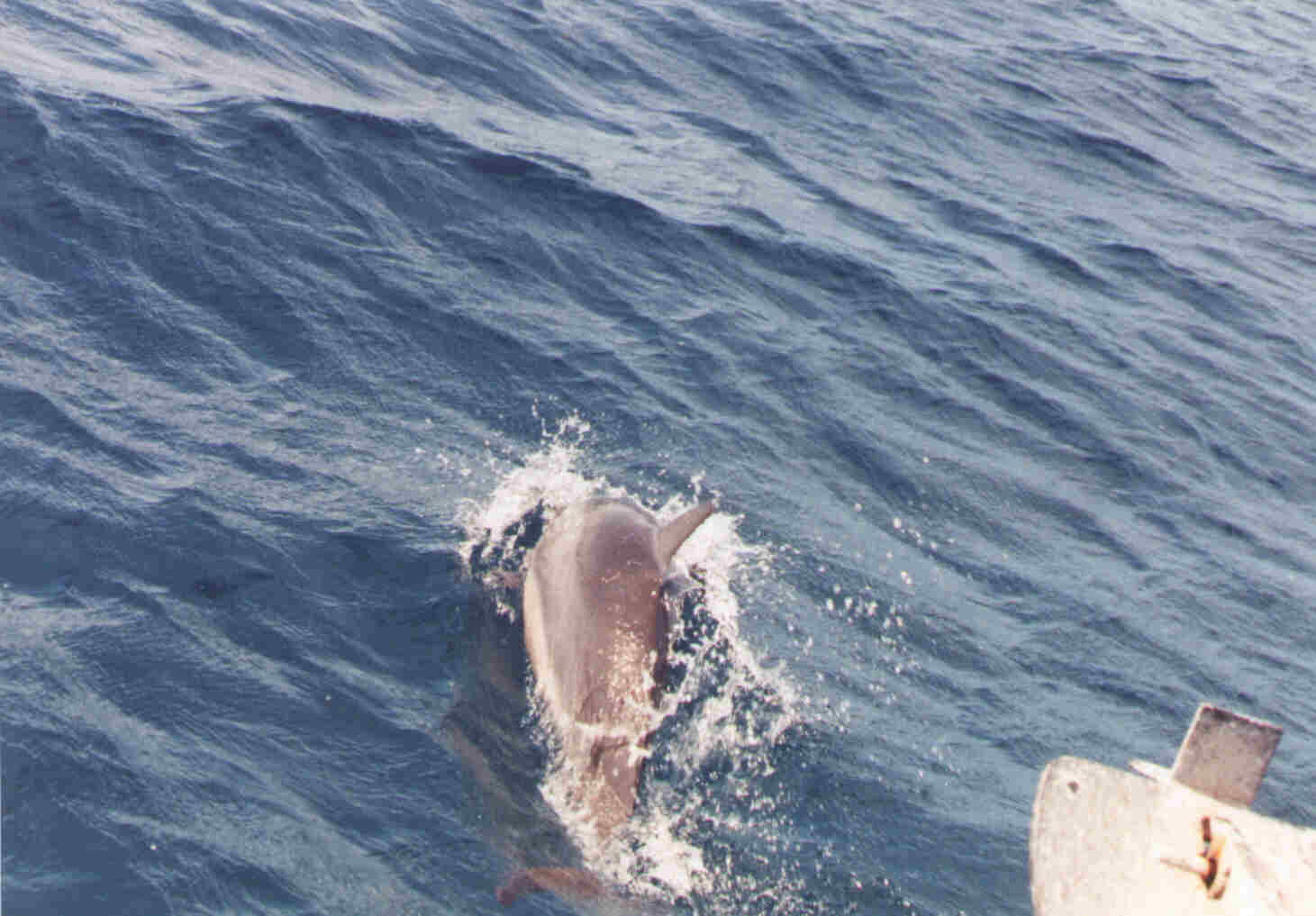 This is a picture of a wild spinner dolphin. The group went out for a half a day in search of spinner dolphins with Dr. Michael Poole. Dr. Michael Poole has been conducting research on spinner dolphins since 1980. His experience and educational background are excellent. Spinner dolphins are the world's most acrobatic dolphins. They also are the only dolphins to spin vertically or horizontally in the air like tops or ballerinas. To find out more on how you can help Dr. Poole, email him at criobe@mail.pf.

---

Another activity that can be done while in Moorea is the feeding of both stingrays and reef sharks. The water is waist to chest deep while the ray feeding occurs. The four to six foot black-tip and brown reef sharks are fed in roughly six feet of water. An experience that one will never forget.

---
TOP
© copyright 1999 bulldog design